Journal Entry:
Tue May 15, 2012, 4:30 AM
Yup yup, new tutorial from me. Link to it on my website:
I'll eventually make DA-compatible version of it, but that will have to wait. I can't exactly use the same kind of layout format as with my previous tutorials, as this one has waaaay too varying kinds of images to fit into a mold like that and still look good. And holy moly, that's a lot of text! Took me several hours to write! But at least I've explained things by depth, hrrmh. o_o
Indeed, I drew that image over a month ago, and I've had the all the necessary pieces of the tutorial lying around, ready to be tutorialized, ever since. But with everything else going on it had to wait. But now the tutorial is done and I'm going to have some icecream! And then it's time to draw yet another comic page...
~
Which leads me to this: Eeee! I can't believe the cover page for the prologue chapter got a DD! I'm so happy! I've been smiling so bad that my whole face hurts. When I logged in to post this journal and saw my message box all filled up with stuff I was like "Huh? I didn't submit anything yesterday? Damnit, stupid message centre malfunctioning again!" and then I was like: that one picture of the while gorilla going "LOL!". Except in a dumb, giggly way. xB
*skips off into icecream land*
A Redtail's Dream
Published pages: 133
Updated twice a week
Cover pages: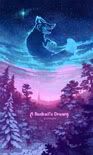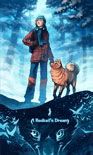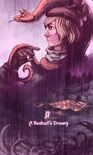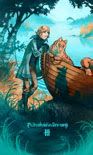 Watch